Our holiday home has been designed for the needs of people with limited mobility. The bedroomfor two and the ensuite bathroom have been made to the standards of the Association des Handicapés de France
In the bathroom the italian style showeris easy to access even in a wheelchair if necessary.It is equipped witha folding seat and support bars as is the raised toilet seat
The beds are a height of 55cm and can be ajusted to suit your needs. We can supply free of charge a wheelchair and a three wheel deambulator.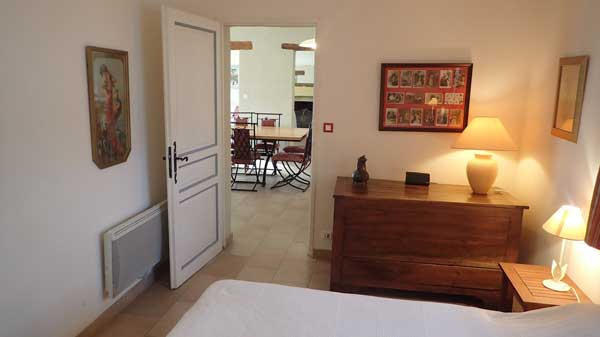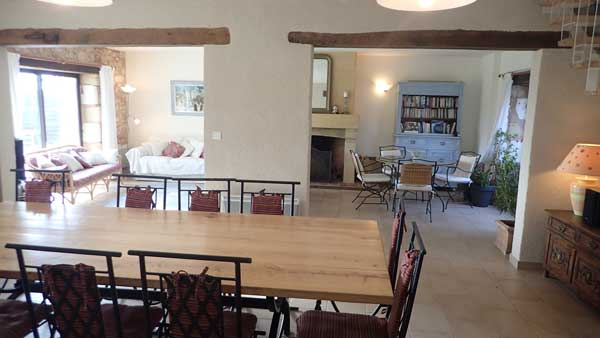 The living area - dining room and sitting room like the groundfloor bathroom are sufficiently spacious for a wheelchair to move around easily. The dining room table has been designed, as also the table on the terrasse, so that a wheelchair can access it without any problem.
The terrasse is on a level with the living area so that even for a wheelchair user it is simply an extension of the dining and living rooms.
If you have any special requirements let us know and we will try to find a solution.
Discover the whole property